The Mold Removal
Louisville KY

Homeowners Trust For Their Mold Needs!
Welcome to
Your Trusted Partner
in Mold Removal and Remediation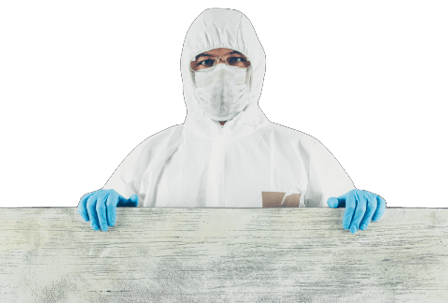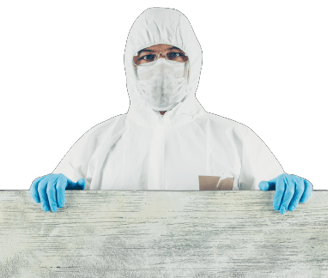 Expert Mold Removal Louisville
Are you struggling with mold remediation Louisville, KY? We are here to provide efficient and professional mold removal services tailored to your needs. We understand the health risks and property damage that mold can cause, and we are dedicated to helping you reclaim a safe and healthy environment.
Why
Choose Us

for Mold Removal?
Experienced Professionals:
Our team consists of experienced mold removal experts who have been serving the Louisville community for years. We are well-versed in the latest techniques and technologies for effective mold removal.
Comprehensive Assessments:
Our process begins with a thorough assessment of your property to identify the extent of the mold infestation. This assessment allows us to create a customized plan that addresses your specific situation.
Safe and Efficient Removal:
We employ industry-approved methods to safely remove mold from your property. We prioritize the safety of your family or employees while ensuring efficient mold removal.
Advanced Equipment:
Utilizing state-of-the-art equipment, we can detect and remove mold hidden in hard-to-reach places, ensuring a thorough and lasting solution.








Mold Remediation in Louisville

- Restoring Health and Safety
Mold growth can compromise the air quality within your property and pose health risks to occupants. We offer comprehensive mold remediation services to restore the health and safety of your home or business.
Our Mold Remediation Process
Containment:
We begin by isolating the affected areas to prevent the spread of mold spores to other parts of the property. This containment strategy safeguards unaffected areas during the remediation process.
Mold Removal:
Our skilled technicians use specialized techniques to safely remove mold and prevent its recurrence. We address both visible and hidden mold to ensure a complete remediation.
Cleaning and Disinfection:
After mold removal, we thoroughly clean and disinfect the treated areas. This step not only eliminates mold remnants but also prevents the growth of new mold colonies.
Prevention Strategies:
To reduce the likelihood of future mold growth, our experts provide recommendations on moisture control and ventilation improvements. Proper prevention measures can significantly contribute to long-term mold-free living.
Protect Your Property
- Mold Removal and Restoration
Mold infestations not only impact health but can also cause structural damage to your property. We offer a holistic approach to mold removal and restoration to safeguard both health and property.
Our Mold Removal and Restoration Services
Structural Assessment:
Our experts conduct a comprehensive assessment of the structural damage caused by mold. We devise strategies to repair and restore affected areas to their original condition.
Efficient Restoration:
Whether it's damaged walls, ceilings, or flooring, our skilled team is equipped to handle restoration tasks efficiently. We focus on restoring the integrity and aesthetics of your property.
Preventive Measures:
In addition to remediation and restoration, we provide advice on preventive measures to avoid future mold issues. This includes recommendations for improved ventilation, insulation, and maintenance practices.
Mold Removal
Louisville, KY

- Your Partner in Clean Living
We take pride in being your reliable partner in achieving clean and mold-free living spaces in Louisville, KY. Our commitment to excellence, combined with our industry expertise, sets us apart as a premier mold removal service in the region.
Local Expertise:
As a locally owned and operated business, we understand the unique mold challenges that Louisville residents face. Our familiarity with the climate and environment allows us to provide targeted solutions.
Customer-Centric Approach:
We prioritize your satisfaction and comfort throughout the mold removal process. Our friendly and knowledgeable staff are always available to address your concerns and answer your questions.
Holistic Solutions:
Our services go beyond mold removal; we offer comprehensive solutions that encompass remediation, restoration, and prevention. Our goal is to ensure a safe and healthy environment for you and your loved ones.
Proven Results:
With a track record of successful mold removal projects, we have gained the trust of numerous clients in Louisville.
Why
Choose Us
for Mold Removal?
Contact Us Today

for Mold Removal and Remediation
Don't let mold compromise the health and safety of your property. Contact us today for expert mold removal and remediation services in Louisville, KY. Our team is ready to assist you in creating a mold-free living or working environment. Schedule a consultation now to take the first step toward a healthier future.